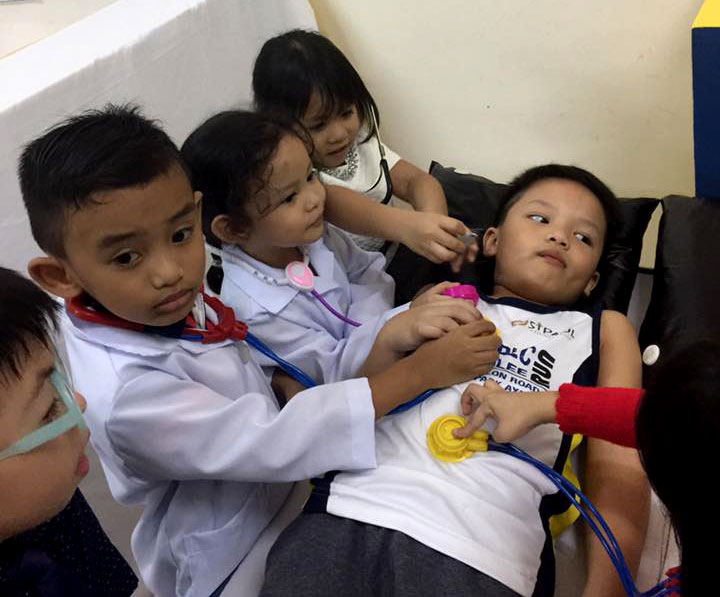 I. Pre-School
The gradual building up of the basic skills in Reading, Numeracy, Science, Writing and Social Studies rakes place in a setting that encourages curiosity and growing independence. Curriculum also includes Arts, Drama, Physical Education and music that are integrated into the lessons. Basic Filipino words are introduced from Toddler class onward that we hope parents will continue to do at home.

Some lessons are developed into didactic units where the child's problems are identified and used as springboard for the different units during the school year. This is called the Situation Approach.

Preschool classrooms are organized in such a way that there are various interest centers for the children to work in.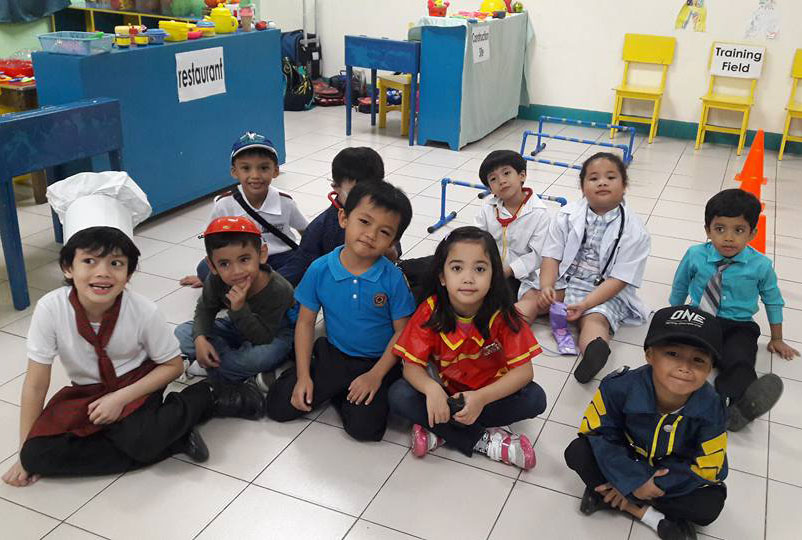 II. Primary
A strong educational foundation in the elementary has been the craft of our institution. We offer advance curriculum in Science, Math, Social Studies and Computer. We also cater speech class and exploratory programs to aid the students develop their talents and skills. The school's total educational formation takes into account the different aspects of the person's growth and maturity, namely: moral-religious; psycho-spiritual; intellectual; socio-cultural; and physical. The academic program ensures that these aspects are considered for a balanced and wholesome development.
Significant activities are being lined throughout the school year which also aim to equip our young students with the learning they need for the next step of their journey in higher education.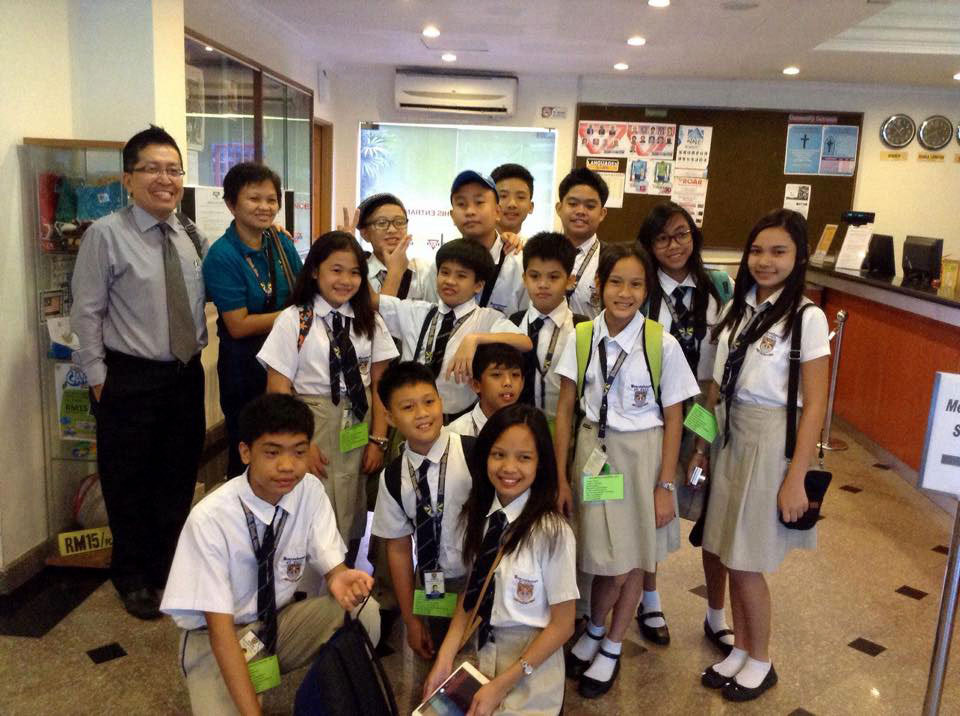 III. Secondary
Angels in Heaven is a Beaconhouse School Department ensures the holistic formation of its students by carrying out the academic excellence and competence from the primary years. Having a curriculum that would cater and showcase these different aspects of knowledge by our students, high school department has formulated a special Computer Learning Program across its year levels. Website development through Dreamweaver for our freshmen, Flash Animation for the sophomores, AutoCad for the juniors, and Basic Programming via Visual Basic for our senior students. We also ensure great standards in Technology and Livelihood Education by having a variety of technical programs like: Crafting, Culinary, Drafting, and Basic Accounting. These special academic programs prepare our students to be well-rounded in the fields of Technology, Engineering, and Business. Furthermore, the school is faithful to its strengthened curriculum in Science, Math, English and Social Studies making sure the students get the international standard of education with the direction of Beaconhouse School System and the guidance of Department of Education.
Website development through Dreamweaver for our freshmen
Flash Animation for the sophomores
AutoCad for the juniors
Basic Programming via Visual Basic for our senior students